Getting kids to read during the summer can require you to find a list of books to keep them interested. Summer reading is important because it helps keep kids engaged with something other than technology. The following is a list of some classic books that your 5th and 6th grader will enjoy, along with some newer releases that are sure to keep the pages turning.
Bridge to Terabithia – Katherine Paterson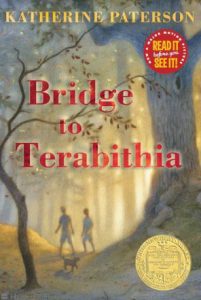 This beautiful tale of an unlikely friendship tells the story of Jess, a poor boy who struggles with life in his small town, and the friendship he develops with Leslie, a girl who comes from a completely different world. They develop an imaginary land, Terebithia, where they reign as queen and king until a tragedy strikes that would leave a lasting impression on both families.
Harry Potter and the Sorcerer's Stone the Illustrated Version – JK Rowling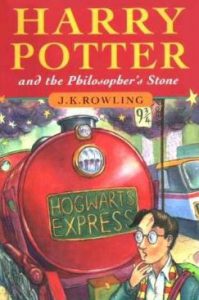 The illustrated version of the children's favorite offers the beloved story with amazing pictures to go along with some of the most popular parts of the book. It tells the story of Harry, a wizard who didn't know of his magical history, and how he forms lifelong friendships at Hogwarts School of Witchcraft and Wizardry. Along the way Harry will battle magical creatures and learn much of his troubled past.
Echo – Pam Munez Ryan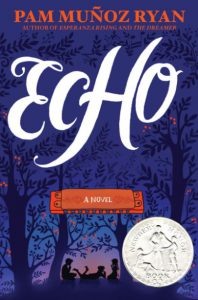 This book was the winner of the 2016 Newberry honor. It tells the story of Otto, who's lost in the forbidden forest and meets three mysterious sisters. The story has suspense, mystery and a seemingly impossible. The story has some historical fiction along with some modern day history in the form of tales from living in Nazi Germany. It's a wonderful story for children who love a mystery that's worth solving.
The BFG – Roald Dahl
This book tells about of BFG, a kind and friendly giant who befriends Sophie, a girl who's been kidnapped by one of the giants who's not so kind to children. Sophie and BFG embark on a quest to save other children from the giants who would like to make a meal of them.
The Phantom Tollbooth – Norton Juster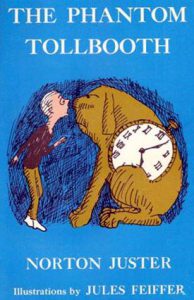 Milo finds nearly everything in life boring until a mysterious tollbooth appears one night in his room. Milo decides to go through the tollbooth and finds a world he could have never dreamed existed. He meets some very interesting characters and has the adventure of a lifetime.